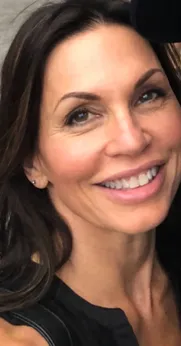 Hello and welcome to my practice!
Here is some information about myself and my practice.
I am a licensed independent clinical social worker LICSW working full time in private practice.
Practice locations are:
193 Waterman St Providence, RI 02906
185 Devonshire St #503 Boston MA 02110.
Tele-therapy or video sessions and hybrid /office sessions
I received a Masters Degree in Clinical Social Work (MSW) through Rhode Island College in 1998. Before private practice I worked for many years in varied settings working with a wide range of mental health and psychiatric issues. I gained substantial and excellent clinical experience through my work at psychiatric hospitals, residential facilities and community mental health settings providing support and counseling/psychotherapy services.

I am a non-judgemental person who is truly interested in helping. I offer empirically supported, solution focused treatment methods. Together we can use my additional training in Cognitive Behavioral Therapy ( CBT ) , Exposure Response Prevention ( ERP ), Mindfulness based CBT, DBT, ACT, Psycho-dynamic Therapy, Grief Counseling, Relaxation training, and others. To improve your current quality of life.
Developing a comfortable supportive working relationship so we can begin our work together is key. You know you have found the right therapist for your needs when you can feel that connection of understanding. My therapeutic approach is to provide support and practical feedback to help clients effectively address personal life challenges. With compassion and understanding, I work with each individual to help you build on your strengths and attain the personal growth you are committed to accomplishing.

Initial 15 minute phone consultation is free. after you first confirm your insurance coverage with your plan,

Additional Training and Education
I have advanced training in the treatment of Obsessive Compulsive Disorder through the International OCD Foundation ( IOCDF), the leaders in treatment of OCD. Using Exposure Response Prevention (ERP) CBT and ACT . I am also a member of the IOCDF
I am trained in Trauma Informed Stabilization Treatment (TIST) and EMDR for treatment of trauma and related disorders. For more information on EMDR please visit www.emdr.com. I continuously update my knowledge of various treatment methodologies, through ongoing licensure educational requirements, and areas of specialty. In addition I have opportunities to consult with experts in the field of OCD , Neurodiversity ,Trauma, diversity , and related disorders. I am a life long learner . To provide the best service possible, I continue to add new researched treatment modalities to my practice. I will give my best effort to accommodate scheduling changes as a result of any interruption due to continuing education.

"I recommend Loren as an outstanding therapist. I have had the pleasure of working with her the past 5 years. She is competent and caring of her clients and goes the extra mile to help them through difficult times in their lives. Loren has many expertise in the field . A person wouldn't be disappointed in choosing her". P.H. LICSW "

Loren is a terrific, warm, intelligent and gracious person who I had the pleasure of working with as a colleague at Arbor-Fuller Hospital psychiatric hospital in MA, a diversified adult inpatient psychiatric and substance abuse facility. She has community mental health experience at Kent County's out patient services and a lengthy Independent Practice in a group of clinicians. I would recommend her as a well rounded therapist anytime." M.B. LICSW ,LCSW